Customize Your Storage Tanks
To Fit Your Needs
We, here at Commercial Welding, are a small-town shop and always have been. This has led to our mentality of doing what we can to help our customers. Because of this, we long ago built a reputation for creating custom fuel storage options for people.
Whether it be a one-off tank or a full production of tanks specially made to meet your needs, we can do it. Need custom fitting locations or sizes? That's easy. How about a multi-compartment tank? We can do that too.
Due to our decades of experience, if you have a need, we have probably done it before.
With all of that being said, there are some limitations as to what we can do. We are not equipped to do any kind of aluminum manufacturing, and we also do not work with stainless steel. Also, we will not manufacture any kind of vehicle fuel tanks, all of our tanks are for stationary use only.
Anything besides that and we will do our best to fulfill what you need. If you have questions or would like to have us get started on a tank for you, use the link below to contact us via email or call.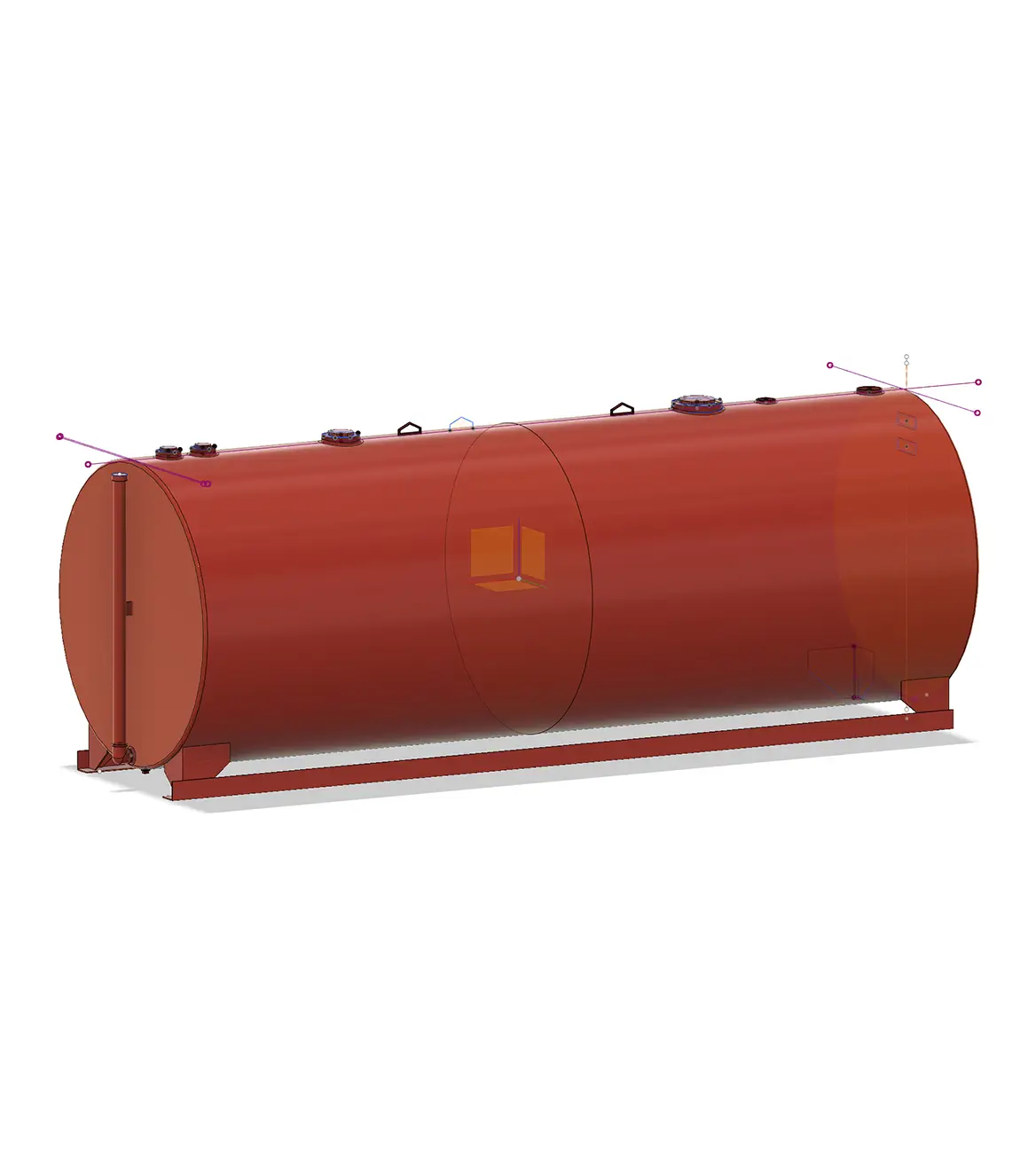 Below Are Some Custom Tanks That We Have Completed for Customers To Give You a Little Preview As to What We Can Do at Commercial Welding